DeKalb Blower FHD Series
Forward Curved Fan & Blower Units
Forward curve units are typically used in applications that require continuous operation. Flexibility in design allows DeKalb Blower to offer round and square plug models to accommodate a wide range of furnace requirements, as well as gas-tight designs.
The forward curve impeller is generally constructed of special alloy materials for high-temperature service, but can also be used in low-temperature operations. These units can be either in a self contained assembly / free standing or in a plug design configuration.
These unit designs deliver large volumes of air at moderate pressures while running at relatively lower speeds to move a given amount of air. FHD/FSD models are ideal for high temperature applications that require handling clean air only.
DeKalb Blower has two separate forward curve design models. The FHD line is designed for heavy duty applications and the FSD line is designed for standard duty applications. Both models can be configured with single or dual outlet scrolls, air diffusers for 360° radial air distribution, and insulated exhaust blower assemblies.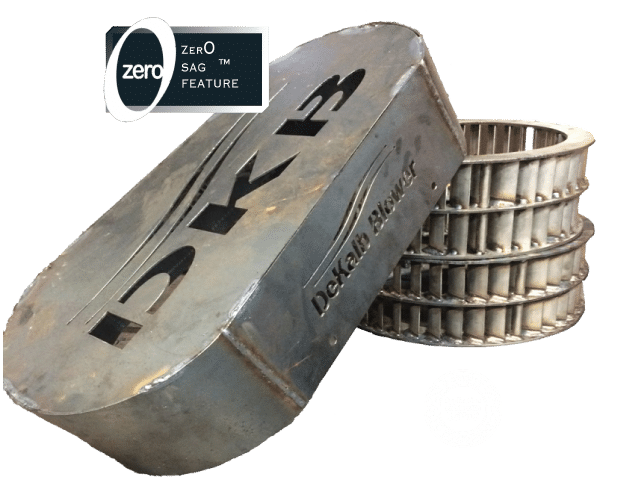 ---
FHD Series Specifications

---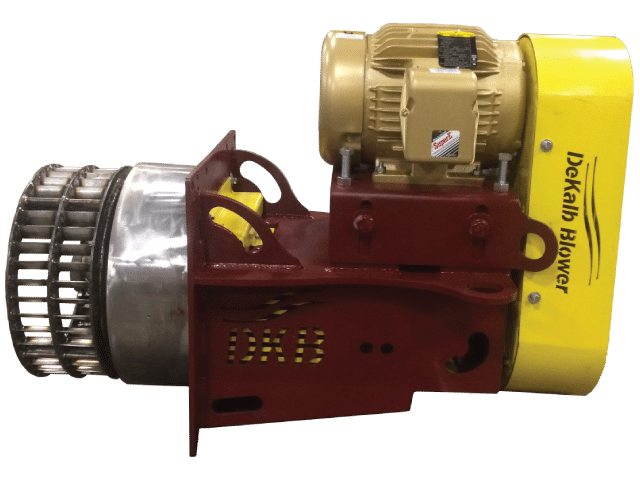 Technical Specifications
Wheel diameters....12 1/4" to 40 1/4"
Maximum volume (cfm)....70,000
Maximum static pressure....18" W.G.
Forward curved fan designs are most commonly used in high heat applications.
Features
Heavy gauge continuously welded housings and air diffusers available
Available with double wall insulated housing designs
Dynamically balanced wheels to assure smooth operation
Available corrosion resistant and special alloys
Lifting eyes are standard for ease of handling